Turn Your Custom Flashlights Into A High Performing Marketing Tool
Looking for a unique marketing tool that could bring up your brand from obscurity to popularity? Promotional flashlights is just the answer! Custom gifts are the best ways to stay ahead in competition and to grab the attention of your target audience. Yes, that's right. No matter how much you spend on business events and tradeshows, there is always another brand that will come up with something better. So how do you break this vicious circle and catch the attention of your target audience.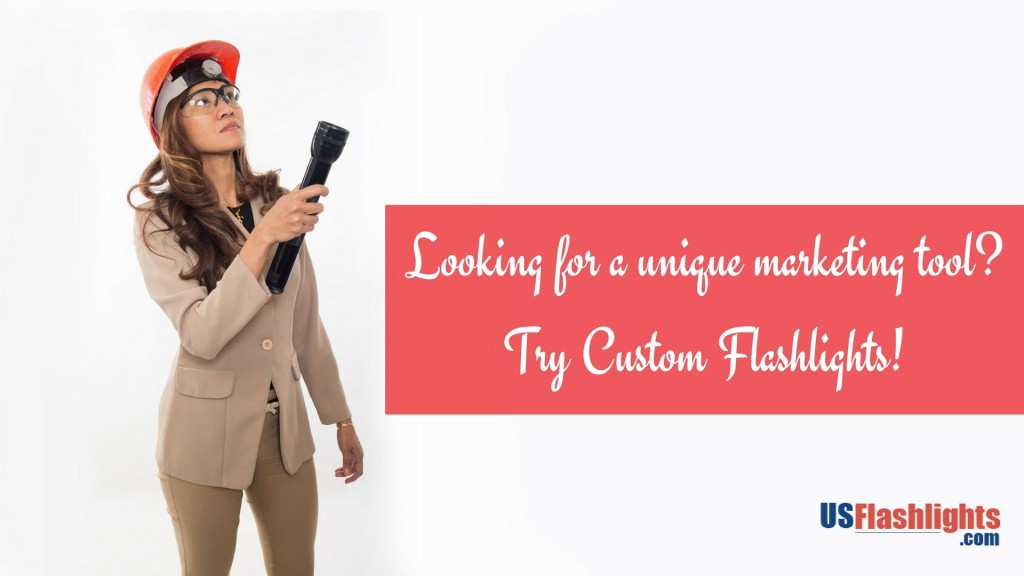 Let's be frank about it! Everyone loves freebies and companies make sure to come up with the best gifts in town to put their brand on a wide display. The more the utility of the gift, more will be your brand recall. That is where handouts like custom flashlights score a few brownie points. Flashlights are something everyone needs in their daily lives. Promotional flashlights thus will not just draw people to your brand, but will leave a long lasting brand impression in the minds that will make people remember your brand for a very long time after the event.
A trendy custom flashlight will make a great marketing tool and your brand on this item of utility will make people remember your brand. Every house needs atleast a couple of flashlights- for maintenance works, to retrieve the Christmas decorations from the attic or to reach the bottom of your kitchen sink among others. Last but least, everyone will feel assured if they have a flashlight at home.
Custom flashlights are cost effective and will make a great choice as corporate gifts, store promotional items and more. Your brand will continue to make impressions till the flashlights stop working! The best part is that anything imprinted on flashlights is not confined to the target audience because even if a client lends the flashlight with your brand logo on it to his neighbor or friend, your company is still getting promoted!
Here are a few custom flashlight models that will make an integral part of your marketing mix
Metal flashlights: Long lasting and sturdy, these metal flashlights will continue to work for your brand for a very long time. Great for all types of brand promotions and events.
Maglite Flashlights: Symbols of beauty and craftsmanship, these American made flashlights are designed for a life time. Made to last long and look great, these flashlights can bear even the harshest weather elements and will make a great custom gift for your brand promotion for sure.
Keychain flashlights: People may forget to carry flashlights but not their keychains and that is what makes these keychain flashlights highly useful!
Multitool flashlights: A flashlight that doubles up as a bunch of multi tools is something not many recipients can resist. Put your brand on and enjoy a panoramic brand display.
We have a lot more models to consider. Browse along and romp home with the best deals and bulk order offers. Hurry!