How Metal Flashlights Ensure More Value For Your Promotional Dime
Flashlights will make a great promotional item because everyone may need an extra flashlight for their car, home or attic! If you are looking for a promotional gift with staying power, look no further than custom metal flashlights. Did you know that custom flashlights ensure more value for your promotional dime? Light up your message for a long time with personalized metal flashlights, which will especially make a great gift for your special clients!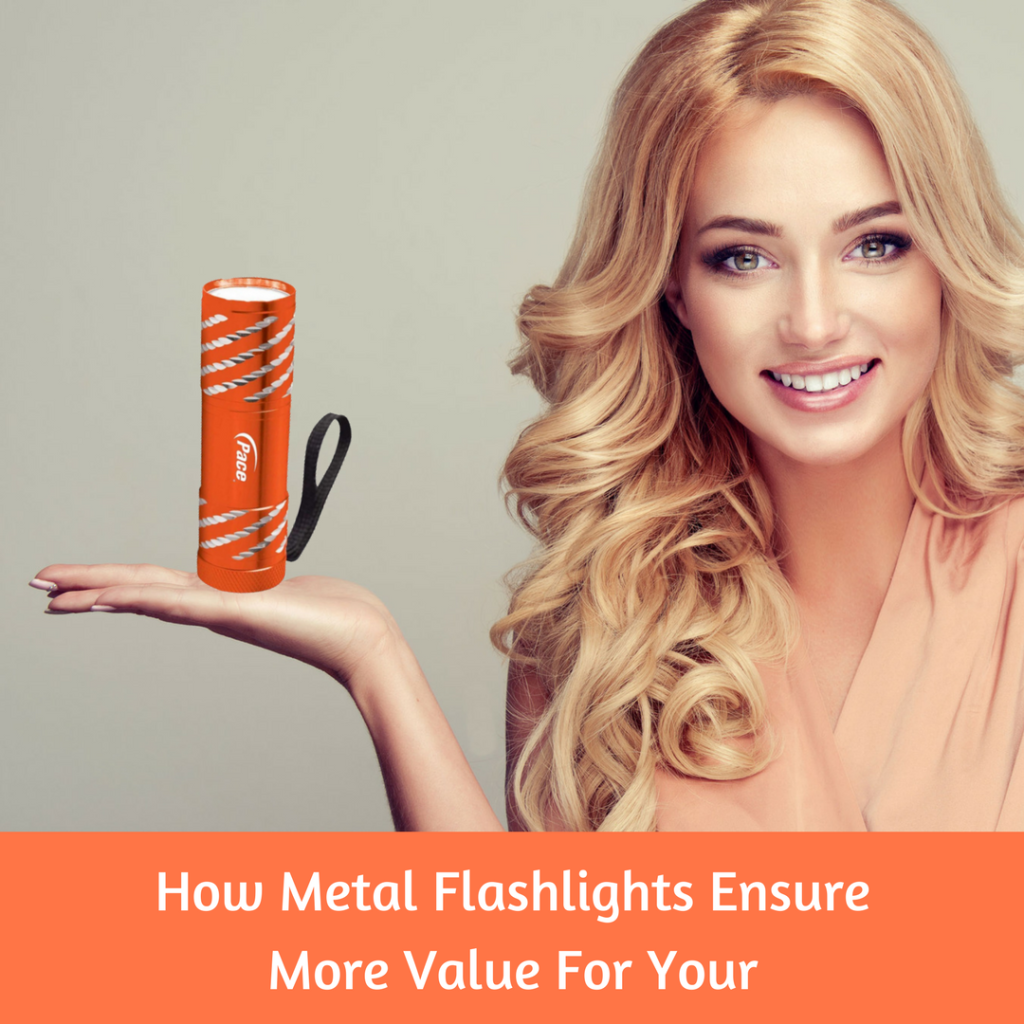 Be it at home, office or on the move, flashlights will make an integral part of every emergency and safety kit. Apart from ensuring a handy source of light at the finger tips, flashlights will make everyone feel reassured and confident even in the dark. Custom flashlights accompany users on outdoor leisure and adventure activities. Compact and easy to carry, flashlights are easy to be tucked into pockets or backpacks, which means your recipients will have a ready source of light at their finger tips wherever they go.
Metal flashlights ensure more value for your promotional dime as they will continue to make consistent brand impressions for a very long time. Durable, reusable and eye catching metal flashlights are available in a range of interesting models and price points as well. Metal has an elegant charm and will grab easy attention. So, if you are looking for a custom gift that is of high standard, place your dime on metal flashlights. Here are some top selling models that will help you get started.
Astro Key-Lights: If you are looking for something dramatically beautiful in promotional products, your search will end at these amazing Astro key lights. The three white LED lights will make this metal flashlight a reliable choice even in the most challenging situations. Choose in a range of bright colors and reflect your brand information the best possible way. The carabiner feature will make it easy for the users to hang these flashlights from their backpack straps and belt loops.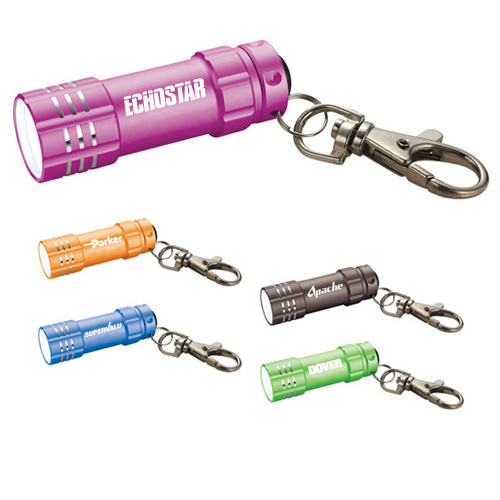 Mini LED Roadside Safety Lights: These metal flashlights will make a great safety light for the road. The magnetic bottom, a sturdy aluminum casing and 3 lighting modes are the features of these custom flashlights. Be it as emergency kit item, travel flashlight or more, these attractive sources of light will never fail to impress your users.
Camo Flashlights: Great for the outdoors and for adventure holidays and hunting trips, these promotional Camo flashlights will make your brand campaign a bit special. Equipped with 9 LED lights and camouflage print, these lights come in a black nylon case with a belt loop. These are well suited for veterans, contractors and students among others. Personalize these with your brand and message and see how your brand steals the spotlight on a budget.
We have a lot more interesting models to consider. Browse our collection and choose a model that matches your needs.