3 Best Selling Custom Metal Flashlights For Winter Promotions
Durable and elegant, custom metal flashlights have always been popular among customers. Metal LED flashlights fare well as tradeshow gifts, store promotional items, holiday season promotions and more. These will make veritable items in auto safety kits and emergency boxes at homes, offices and cars. Marketers who are looking for a well retained gift item can consider these custom flashlights that are imprinted with their logo and message. Everyone needs flashlights to move about in the dark and to make themselves feel reassured.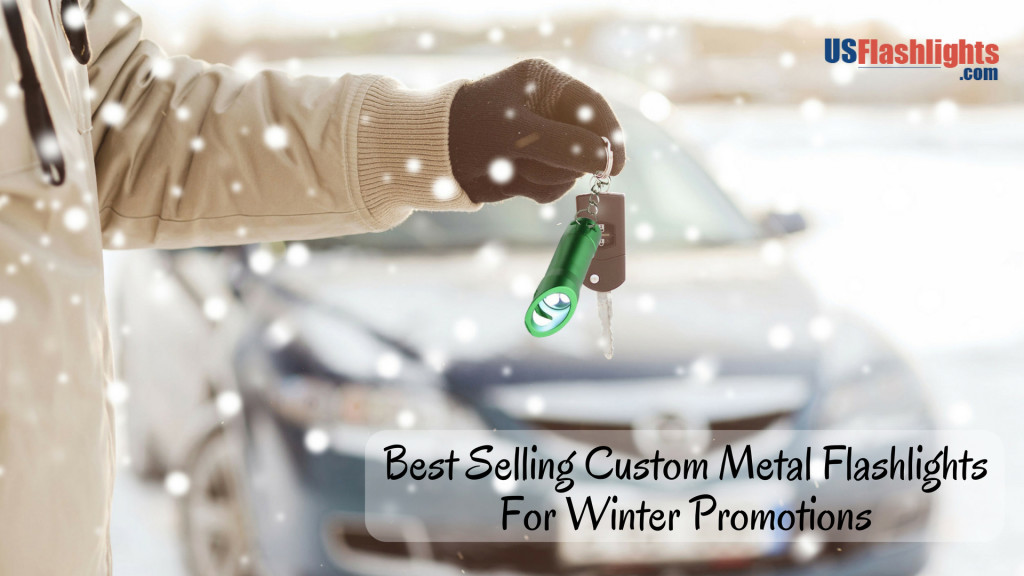 Here are some of the metal flashlight models that can be considered.
LED opener keychains -FL37127
Promotional Aluminum LED Opener Keychains: Affordable and value effective, these LED bottle opener keychains are quite popular among every genre of marketers. Be it as tradeshow handouts, mailer gifts or store promotional items, these logo items with three LED lights and is powered through three replaceable LR44 button cell batteries. The bottle opener and split ring swivel key chain will add up to its popularity. These are easy to manage and can be carried in pockets, bags, purses or even pencil boxes.
Aluminum LED Flashlight with Strap- FL22023
Custom aluminum LED flashlight made up of alloy aluminum case and offered with strap has a trendy and popular design which makes it easier to carry. These high performance flashlights lighted with 9 LEDs and powered with 3 AAA batteries will ensure a hassle free performance in the most trying situations. The flashlight is compact and light to use and it can be carried in bags, purses, etc.
Custom Mini Aluminum LED Light with Key Clip- FL22046
Finding keyhole in the dark is not a pain in your neck anymore! Check out these mini aluminum Led light with key clip that will light up your way during dark nights and at dim parking lots. The easy turn-on and off features and the brilliant color choices will drive up its popularity as promotional gifts. While using custom Logo Flashlight Keychains as promotional gifts, your business logo will go everywhere with the receiver, reminding him of your brand. Keychains and flashlights are interestingly the most useful items that people need in their daily lives but are seldom bought. So, by handing out a custom gift item that people need anytime anywhere , you can literally handover your brand into the hands of your customers and make them feel reassured and safe even in the most hostile seasons.
Metal flashlights are well suited to promote all types of businesses like utility services, security services, car service centers and more. Every time your recipients need a reliable light source at the tip of their finger, these custom keychains will come to their aid. Anything imprinted on these custom gifts will not just grab the attention of your recipients but will make them feel special and well appreciated. Practical gifts like flashlights that your recipients can actually use in their daily lives will enjoy a higher retention and value than many other gifts.
Browse our well sorted list of metal flashlights and choose an item that matches your needs. Should you need any tips or suggestions, all you need to do is call or email us. Which one of the above flashlight model are you planning to employ during your winter promotions. Let us know