21st December Is World Flash Light Day – Plan Your Promotions
Flashlights have come a long way since its inception as sources of light. These days they make multi tools, combo items and even fashion accessories that people carry any time anywhere and not necessarily during night. The immense popularity of flashlights makes it a perfect promotional item for marketers. Every time flashlights guide people and light up their ways in the dark, your brand and message imprinted on these will get a lot of attention. 21st December is world flashlight day, which is observed in recognition of the tremendous service that these gadgets offer to mankind. Let's be frank about it. The battery-powered flashlights that came into existence around the year 1899 have left a lasting impression in the lives of your audience.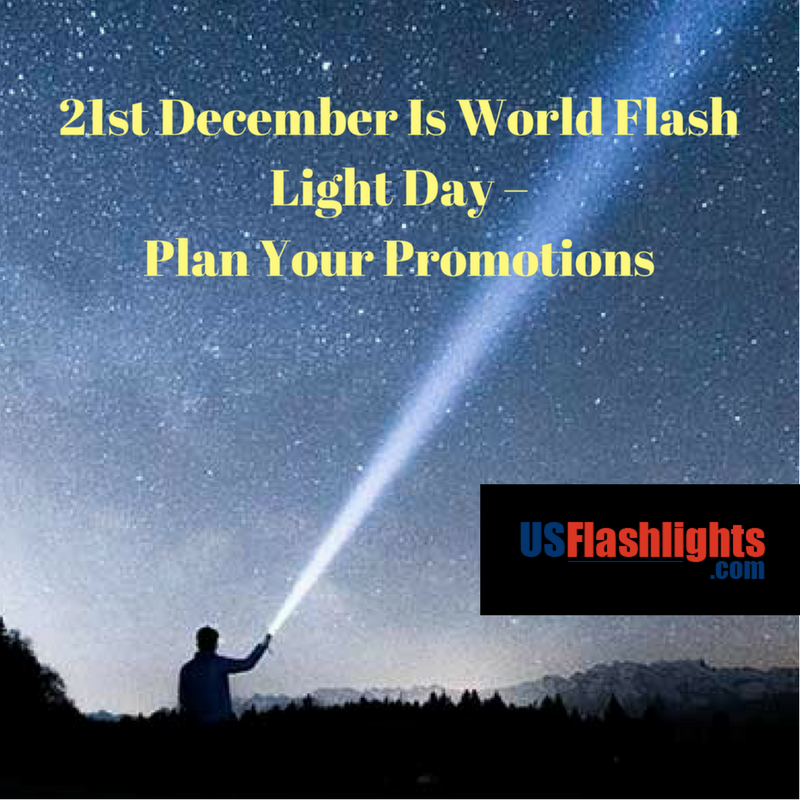 On this occasion, custom flashlights will make a great promotional gift for customers to spread awareness about this day and to make your brand recall go up. Offered in a range of models, colors and price points, flashlights make great tradeshow handouts, store promotional items and corporate gifts among others.
Everyone needs flashlights in their lives and these versatile handouts are perfect to promote all types of businesses and to reach out to every genre of audience irrespective of age or gender differences.
Here are some custom flashlight models that you will find interesting.
Keychain flashlights: If you are looking for a mass mailer campaign or a tradeshow gift that will never fail to impress your audience, look no further than these pint sized custom flashlights that double up as keychains. These high utility daily use items that are easy to carry around will make a perfect gift option to consider on the occasion of World Flashlight Day. Go for it!
Multi tool flashlights: Flashlights that double up as handy multitools will make another wonderful gift item to consider. Choose from various models like flashlights with bottle openers, screw driver or pedometers among others.
Carabiner flashlights: These handy carabiner models will make a perfect holiday season gifts for your recipients as these can be attached to bag straps and belt loops to enjoy the ultimate hands-free convenience during outdoor trips and holidays. Customize it with your brand and message to make it a great gift item to consider.
Plastic flashlights: Offered in a range of models and colors, plastic flashlights have a casual vibe about it and make perfect handouts to reach out to a youthful audience. Choose from a fabulous choice of flashlights that will give your brand the much desired portability and exposure.
We have added a lot more interesting models just in time for the Flashlight Day, which makes a perfect occasion to spare a thought at these highly useful daily use items of flashlights, without which our life would have been difficult for sure. How do you plan to use custom flashlights in your business promotions? Share your thoughts at the comments section and join the conversation.