Promotional Keychain Flashlights – Best Custom Gifts On A Budget
Do flashlights and keys share something in common? Both are high utility gifts that everyone needs at home, office or the go. The similarity doesn't end there! It is interesting to note that flashlights and keys happen to be the two most misplaced items in most households. Check out these combo items of keychain flashlights that will make sure that nobody will misplace their keys or flashlights anymore. Light weight and compact, flashlight keychains will make a great tradeshow handout, mailer campaign gifts, fund raising items and more.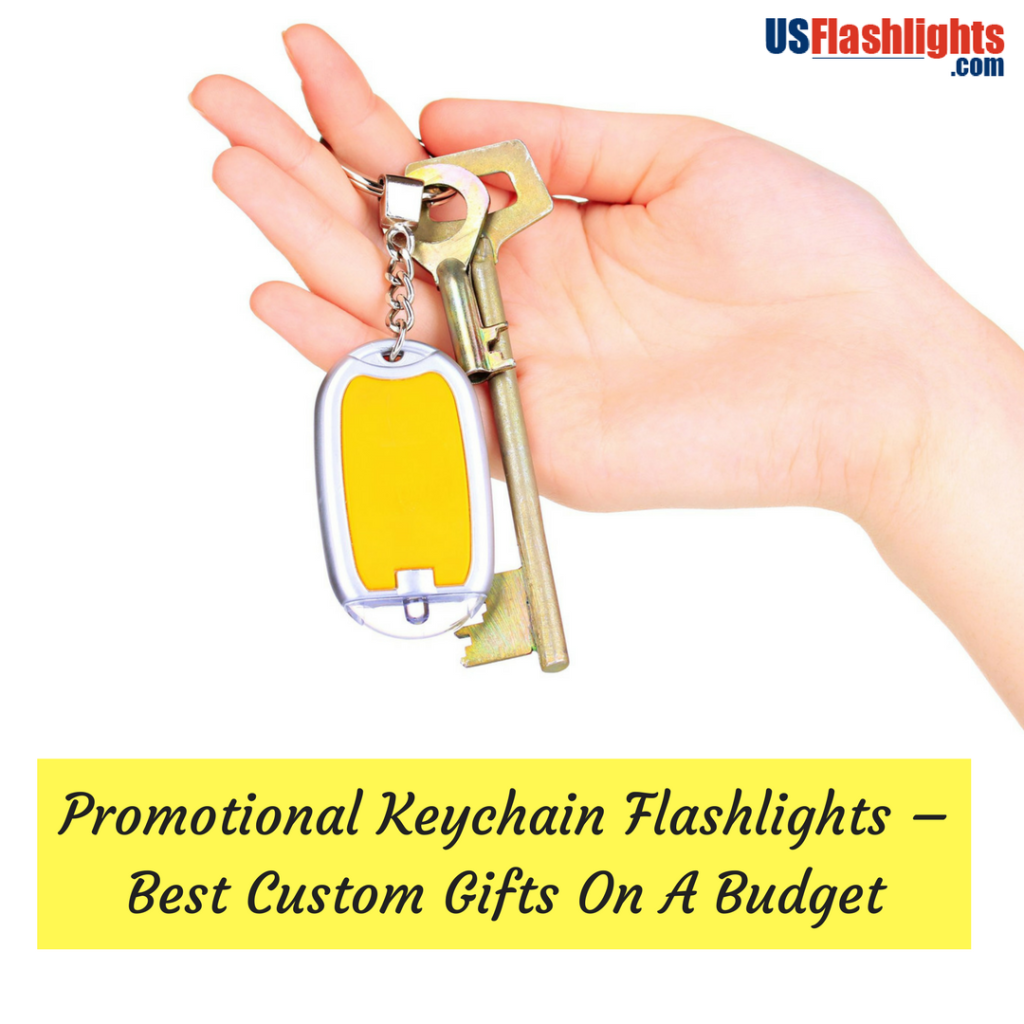 Functional gifts like flashlight keychains will enjoy a high retention and help you reach out to every genre of audience because everyone needs these logo items in their daily lives. Easy to customize, flashlight keychains will grab easy attention and ensure more value for your promotional amount. Make these popular handouts your promotional swag and enjoy assured ROI and consistent impressions for a very long time. Not many people will ever think of buying keychains for their own needs and this is what enhances the relevance of these custom flashlights.
Offered in a range of models and interesting colors, it is never too hard to find flashlight keychains that align with your promotional theme or colors. If you are looking for trending custom keychain flashlights, here are a few models that you will like for sure
Quasar Flashlights: Ideal for tradeshows, safety promotions and more, these attractive flashlight keychains will never shy from showing off your brand and message. These keychains that can be clipped on purses or backpacks will make a great grab on the go light source that will get your recipients talk about your brand.
Elroy Keychain Flashlights: The neat and sleek design of these flashlight keychains will make heads turn. Featuring 3 LED lights, these flashlights can be attached to split key ring that can organize keys. Your message on these keychains will reach your audience bang or target for sure. Light weight and sleek, these are well suited for mailer campaigns and tradeshows.
Safety Flasher Light with Swivel Clips: Featuring 3-way flashing function and 2-sided safety reflector, these safety flasher lights will keep runners and bicyclists visible at night and low visibility conditions. These promotional gifts will highlight your brand and will make your recipients feel safe. Put your dime on these logo items and enjoy long lasting brand exposure.
Barrel Keychains: The interesting shapes of these flashlight keychains will tug the hearts of every genre of recipients. They will love these pretty gifts not just as functional keychains and flashlights but as memorable collectibles as well.
Carabiner Flashlight and Whistle with Strap: Use it as keychain or safety kit item, these daily use items that your recipients will actually use every day will get a lot of attention and appreciation.
How are you planning to make the most of these promotional items? Share your thoughts at the comments section below.