Custom Maglite Flashlights – Show Your Brand And Your American Pride All At Once
Maglites that are designed, patented and manufactured in the United States will make a technological marvel that will highlight your corporate identity in style. Designed to bear the rough and tumble of outdoor use, maglites were originally designed to aid police and security personnel in combat and rescue operations. Maglites are well known for its unique 1/2 Twist Head that can be adjusted from a precision spot light to a broad area floodlight, which makes it suitable for the outdoors. Offered in a range of colors like Red, blue, green, purple, black, silver and charcoal, these flashlights carry your laser engraved logo in style.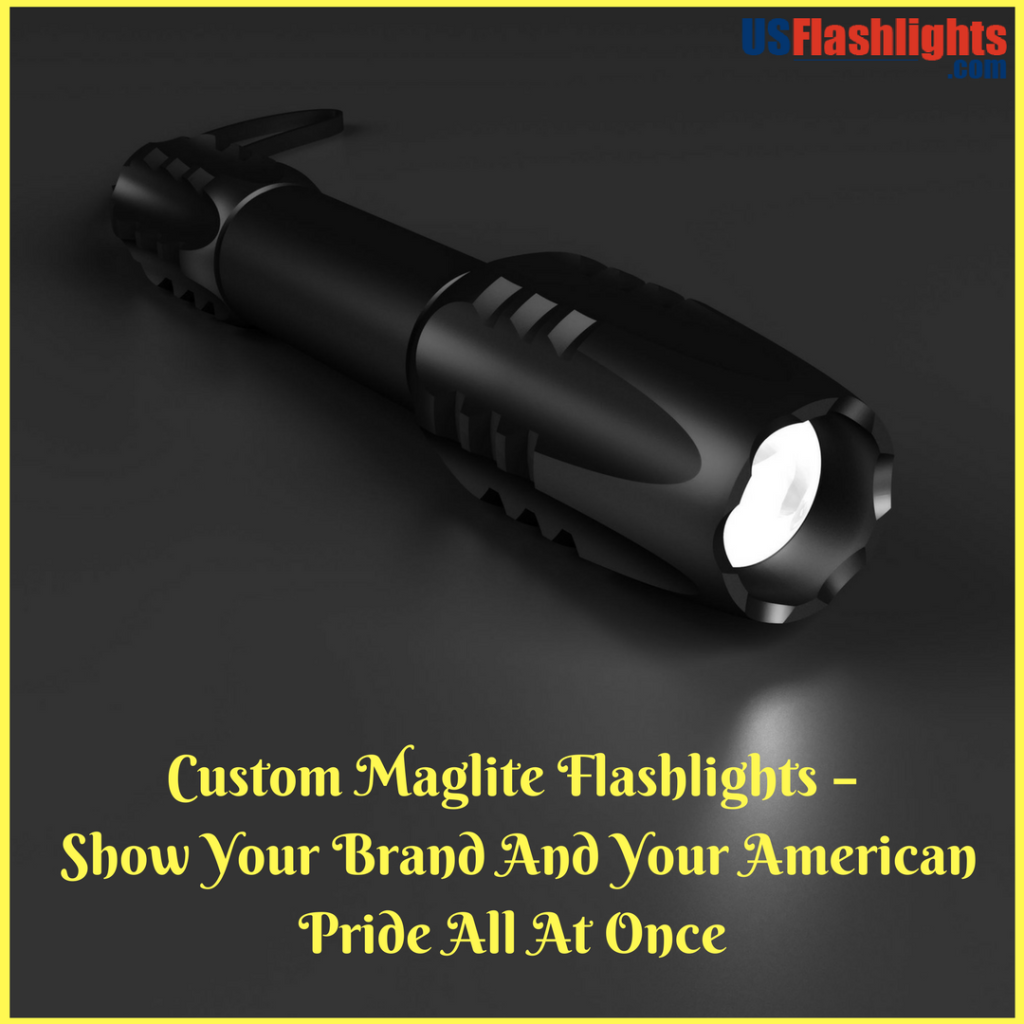 Marketers looking for an elegant and functional handout that everyone will actually use in their daily lives can put their dime on these iconic custom maglites. Flashlights keep your recipients feel reassured and confident and are always kept in easily accessible spots at home, office or on the move. Your brand on these daily use items of flashlights will make countless impressions every day without any repeat effort or investment. Studies have proven that functional gifts like flashlights will get a lot of retention than handouts that are purely ornamental. The more the utility the more will be your brand exposure.
Custom Maglites can be used to promote all types of businesses and brands. Everyone needs flashlights in their emergency kits, home, car or office and your brand on these will get a lot of attention from anyone who sees it. Maglites  make proud symbols of America workmanship and technological excellence, which will give you another reason to consider custom maglites as promotional items.
Here are some of the maglite models that you will find interesting
AA LED Mini Mag-Lite with Warhawk Pocket Knives: It makes a perfect handout for the outdoorsy clients who are out on camping or fishing holidays. Packed in a gift box, these maglites include 4″ handle, 3″ blade knife, stainless steel pocket knife and 2 "AA" batteries. Every time they use these multi tool items, your brand will grab a lot of curious eyeballs. Get your audience talk about your brand with these highly useful gifts that are hard to resist
Maglite Magtac LED Rechargeable Flashlight System Plain Bezel: These flashlights with rechargeable battery with a 2.5 hr. charge time, 12V adapter or 120V converter and USB 2.0 will make a perfect choice for road trips, camping and anyone who leads an active life style. Personalize these with your brand and message and see how your brand hits the spotlight.
Maglite LED ML25 2 C Cell Flashlights: These flashlights that feature a hands-free candle mode with a spare lamp inside the tail cap and the water resistant features will make it a safe bet for travel kits and a perfect lighting option for the outdoorsy clients.
2AA Mini MagLite with Swiss Army Spartan Knife: Though a flashlight and a knife may not look like the best combination for many, its high utility value will earn it a lot of fans for sure. The Maglite that generates high intensity beam, which expands from a spot to flood with just a twist of torch head will make a perfect bet for outdoor events, adventure activities and camping holidays among others.
Need more? Browse along, shop for your favorite models and put your brand on and see how these logo items will turn heads in no time!