Multitool Flashlights – High Utility Gifts That Ensure The Best Brand Exposure
If you are looking for a combo gift item that will cater to the busy life styles of your recipients, look no further than custom multi tool flashlights. Most people juggle multiple tasks every day and these multi tool gifts will go a long way in making their lives easy and hassle free. Businesses can turn the popularity of multitool flashlights to get their message out in an effective yet subtle way. Every time the customers use it as a light source or a keychain, your brand and message imprinted on these custom flashlights will get a decent display.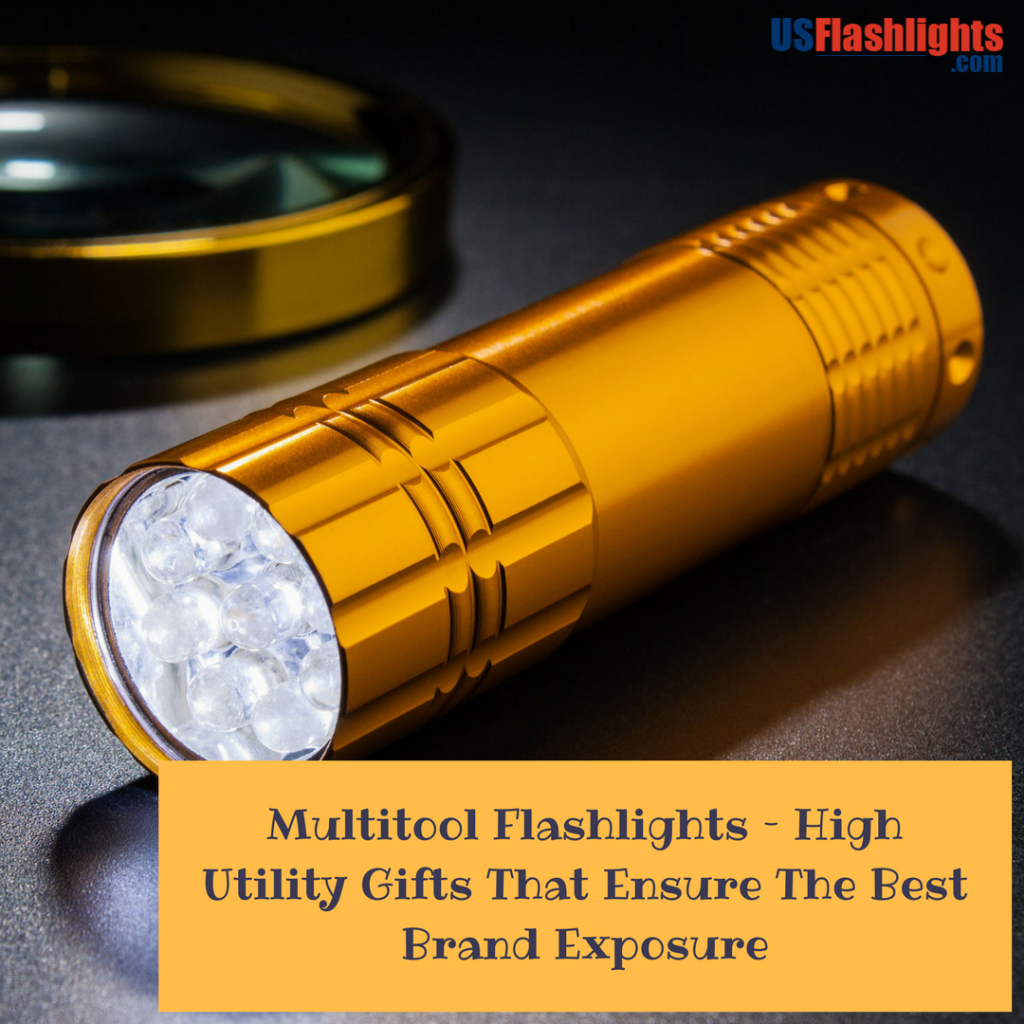 Everyone needs flashlights for home, safety kits, car and work places as a handy source of light will make them feel safe and reassured. The small and compact design of multitool flashlights will earn them a few brownie points easily. Well suited for tradeshows and mailer campaigns, multitool flashlights enjoy a huge fan following for some really sound reasons. The keychain design will make it easy for the recipients to carry the flashlights plus the multitools wherever they go without fail. These combo gifts will grab easy attention of DIY enthusiasts and outdoorsy people and make interesting talking topics.
Not sure how to go about the selection process? We have listed a few of our best selling models that will drop a few clues. Here we go!
Illuminator 3000 mAh Power Bank with Flashlights: These promotional multi-function powerbanks with flashlights will not just light up the way but make a handy way to charge Smartphone or MP3 devices. In the current digital age, these logo items will make a relevant gift that everyone will find useful. Studies show that functional gifts get a higher retention than gifts that have only a novelty value. It makes yet another reason for the incredible popularity of these logo items.
Screwdriver Set with LED Flashlights: Offer not just a screw driver set but a handy light to perform the repair with these screw driver set. Everytime your recipients are assembling a crib or fixing up the office drawer, they will surely thank your brand for this thoughtful gift and will be reminded of your message. Next time when they need services or products similar to yours, they will know where to find you.
Pocket Screwdriver Set with LED and Bottle Opener: Necessity is indeed the mother of invention. Whoever invented this gift of pen-style aluminum pocket driver kits is surely a wizard! It will not just equip your recipients to handle emergencies but make them party ready as well by providing a bottle opener.
Multitool flashlights are a rage. Tell your recipients how much your brand care for their welfare by handing out these smart gifts that are designed by keeping the needs of the audience in mind! Browse our collection and choose a model that matches your price points and promotional needs.