Why use Promotional Flashlights in low budget campaigns
Promotional products undeniably are the most important ingredients in your company's marketing strategy and for the best results you need to pick the best ones and serve. Promotional flashlights are budget friendly, functional and easy to distribute and marketers' bank on its popular appeal in their promotions. Flashlights are available in a stunning range of models, colors and shapes that getting your hands on something that matches your brand theme is quite easy.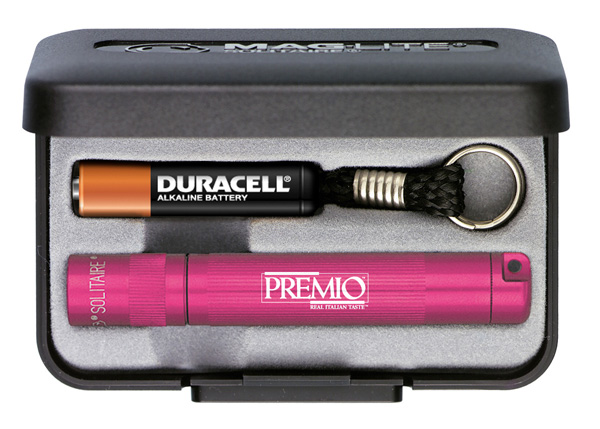 The theory of marketing mix, formulated by Neil Borden way back in the 50s has been associated with the application of four P's: price, product, promotion, and place in any successful marketing campaign. Thus appropriate promotional products can make a sea change in making or breaking any marketing campaign.
Businesses spend a lot of time and effort in drawing up a list of promotional items that will make their campaign a top notch success. By handing out freebies that people can actually use in their lives, your logo will have a bigger possibility of leaving repeated impressions among your customers.
Promotional flashlights have always been popular choices among marketers for the following benefits:
Budget friendly: Logo imprinted flashlights are cost effective ways to drive up brand awareness. Buy these in bulk at unbelievable rates for events, conventions and tradeshows and make an impact among your customer community. Promotional flashlights are available in a range of prices. From the budget friendly keychain flashlights to the elegant maglite flashlites and everything that falls in between, there is something for everyone.
Size & cost : Personalized Flashlights are compact and budget friendly and your recipients will love to carry them around wherever they go to meet emergencies. A flashlight is a welcome addition in any travel kit or car boot as a power outage or bad weather can all spoil the day of anyone without a source of light. Sleek and small, these are easy to distribute not just during tradeshows and events but also during mass mailer campaigns.
Connect with customers: Promotional flash lights help the marketers to easily connect with customers in a distinctive way. Flashlights let others know about your business and your logo in the shortest possible way.
Customization options: Logo imprinted flashlights offer excellent customization options. You can imprint your logo, artwork or business message on these to make your logo popular among the recipients.
Flashlights last long and people love to retain these for long for their functional features and by investing in these promotional products, the marketers can ensure a long term brand exposure and goodwill.We have an impressive lineup of flashlights to match your promotional theme and budget. Shop now and make your promotional campaign a success.